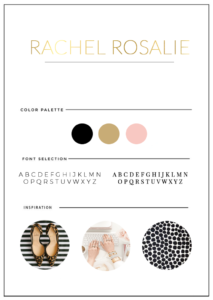 Welcome to the new Rachel Rosalie! Previously known as Bows & a Blonde. I am over the moon to finally share with you all something that has been in the works for months! I struggled a lot with determining which direction I wanted this blog to go for a long time, and after some serious brainstorms, a lot of early mornings, & even more coffee, I finally think I have created something that I love.

After coding my entire website myself since the beginning, there were just some things I could not figure out and in my search for a new design, I stumbled upon the ever talented and creative Chelsea from Bella Lulu Ink and I am so glad I did! Be sure to check her out if you ever need a blog design! She was nothing but helpful and as prompt as could be!

So with that being said- take a look around, every single page was redesigned to help navigation as well as the overall look and feel of the entire blog. I hope you enjoy!