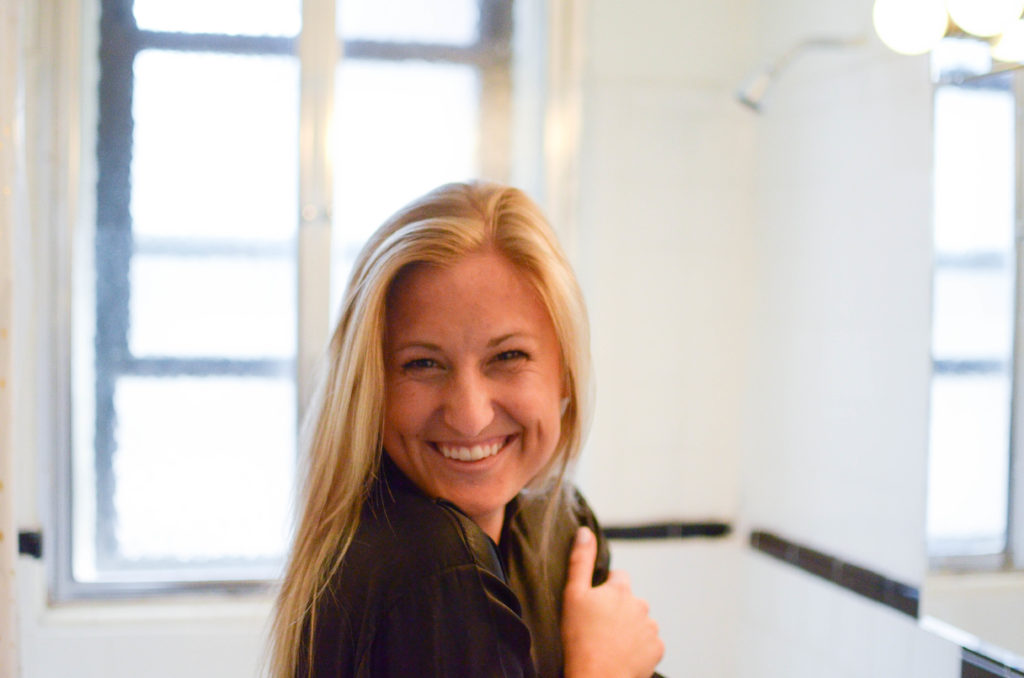 Okay ladies, we're chatting about hair care today because it needs to be talked about. Anyone that has ever been to my home knows that my shower corners are permanently full of different shampoos, conditioners, and masks that I'm trying. When people stay at my place I don't even think they bring haircare with them because they know I always have way more than enough to share! So today, I'm spilling my Top 5 Favorite Hair Care Products and letting you in on the biggest secret(s) (more than 1!) I have to growing your hair out as fast as possible.
LET'S TALK HAIR.
I have a love/hate relationship with my locks, and I'm sure you guys do too.
Some days it's killing the game and the other days I want to chop it all off. Which typically leads to hair cuts like this…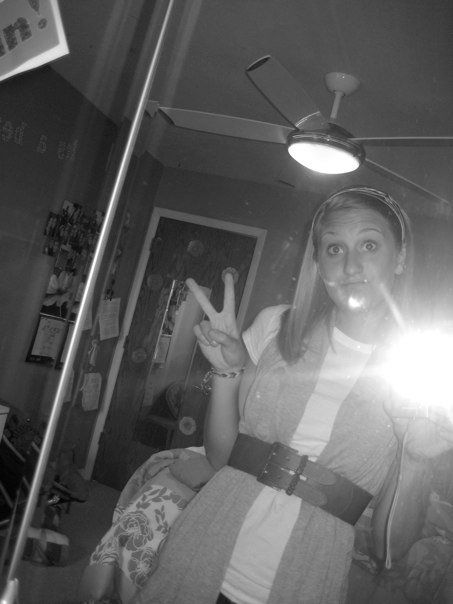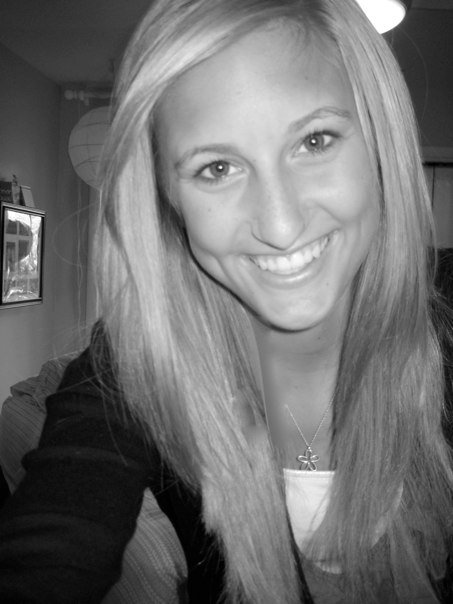 And then leads to me getting extensions shortly thereafter like this….
You're welcome for the photos of me from 2010. Classic High School Rachel right there.
ANYWHO.
My lovely mother is a hair stylist if you didn't already know that, so I've been privy to the top of the line hair care products my entire life. And guess what? MY HAIR STILL SUCKS SOMETIMES. I still use too much heat and use harsh hair ties to pull it out of my face, we're only human. But what I am here to tell you is that we can all be a little bit better and give our hair the love and respect it deserves. What I'm also here to tell you is that the best stuff does not necessarily mean the most expensive. So thank you Sweet Baby Jesus for that.
But what does matter is where you get the stuff. What I mean by that is, buy your hair care at the salon. Places like TJMaxx, Marshall's, Walmart, Target, etc all places that I LOVE to buy other things at, are not good places to get quality hair products at. Too many times they're watered down versions of the original product, past their expiration date, or just plain bad. Support your local salon and treat yourself to the real thing.
Ok, now that that's out of the way, let's get into the good stuff.
First things first, some things you need to know about my hair and my current routine.
My hair is thin, gets oily and greasy very easily, and does not hold a curl unless I use Redken Hot Sets 22 Thermal Setting Mist(I should have put that in my Top 5, jeez. What was I thinking).
I wash it about every 3-4 days. And the first thing everyone says is "Oh good gosh, that is disgusting!" And I will bet you $20 that every person you run into that has long, gorgeous, soft hair does not wash their hair everyday. Washing your hair everyday isn't healthy for it. It strips the hair strands of your body's natural oils and tries to overcompensate by creating more oils and thus making your hair greasier and greasier the more often you wash it. I use to wash my hair every day because it was always so greasy and it never solved the problem, that's why! I slowly trained my hair to go longer between washes and it stopped producing so much oil, and thus my hair wasn't as greasy! Give it a go, you'll be surprised.
And the days that I go between washes? Baby powder to the rescue. I've used so many dry shampoos and they just don't do the trick for me. They're expensive, I go through them like hotcakes, and they just don't seem to soak up all the oil I want them to! So I started using baby powder as a substitute and I haven't looked back. As a blonde, it doesn't really matter that its white because my hair is so light, so sorry brunettes you're stuck to dry shampoo. My mom has been warning me of some scare going around where baby powder leads to cancer, so IDK about that yet, but I may need to stop using it so much lol. I'll keep you guys posted.
Ok, now you know the background about my hair, let's dive into what I use.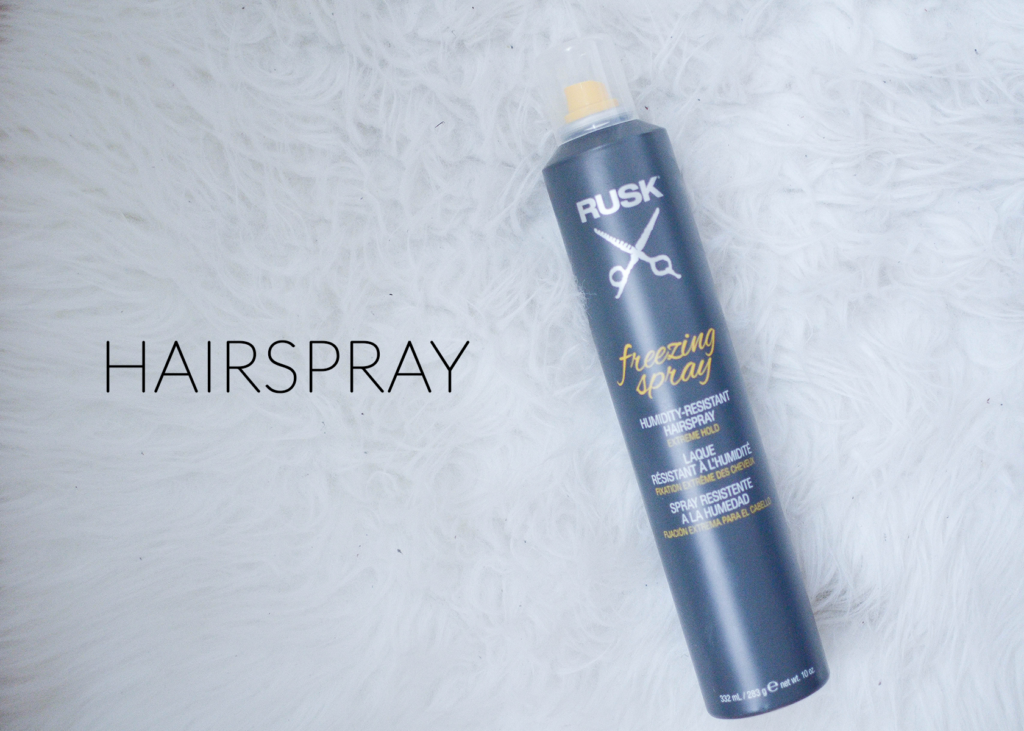 Hairspray | Rusk, Freezing Spray Humidity-Resistant Hairspray
Summer is a-coming folks. And humidity is rising as we speak. Don't let it stop you from doing your thing, get the humidity resistant hair spray stocked and ready to go before you're stuck with out of control hair. This hair spray won't make your hair crusty, sticky, or smell bad. Its just a good hair spray.
Other hairsprays to try: Matrix Total Results Amplify Proforma, Big Sexy Hair Spray and Play Volumizing Hairspray(This one smells AMAZING)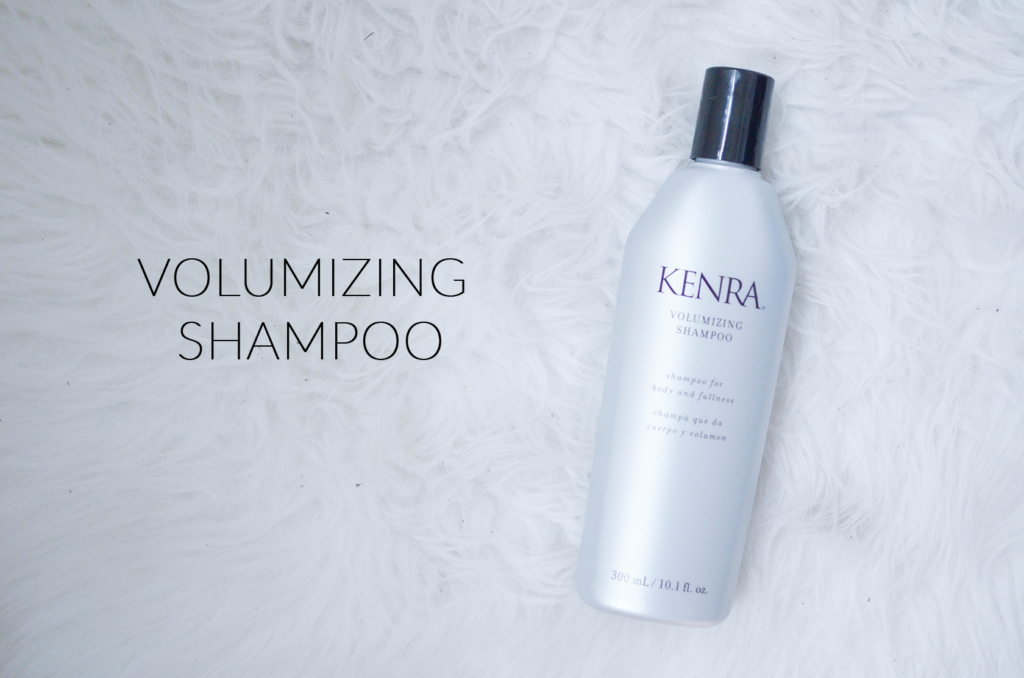 2. Volumizing Shampoo | Kenra, Volumizing Shampoo
My hair is thin. Like super thin. And I'm always on the lookout for shampoo that will make it thicker, fuller, and stay that way the whole day. This is it folks. The golden shampoo. I have been using this for a little over 6 months now and my hair has never been better. It's voluptuous. Its shiny. Its healthy. I can't rave about this one enough. Also, get the conditioner! And the Volumizing Spray! Need a gift for Mother's Day? Treat your mom to the whole set. And then treat yourself too. You won't regret it.
Other shampoos to try: Pureology Pure Volume and Biolage Volumebloom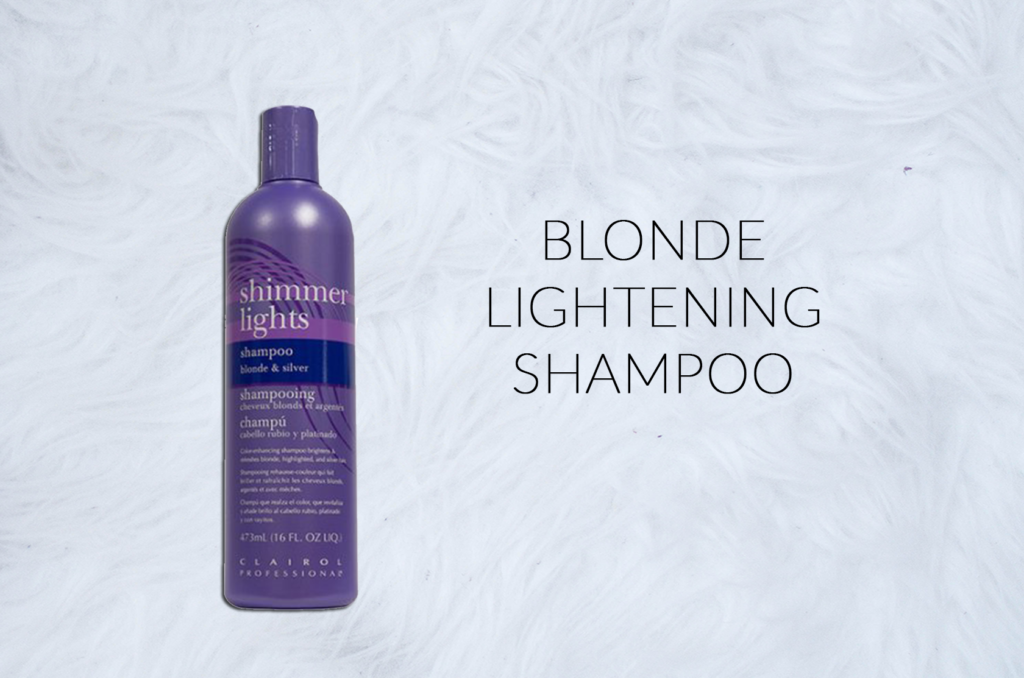 3. Lightening Shampoo, FOR BLONDES & SILVER HAIR ONLY | Clairol Shimmer Lights Shampoo
Let me hear it for all the blondes out there. Its tough being us, I know. Expected to show no dark roots EVER, if your hair is greasy EVERYONE will know, and what color are our eyebrows supposed to be??? BLONDE? BROWN? BLACK? WHITE? ARE WE EVEN SUPPOSED TO HAVE EYEBROWS? These are the questions I need answers to. So when it comes to maintaining our precious platinum locks, it takes a village. I'm here to tell you, this is the only lightening shampoo you will ever need. Just a note of caution before you try this for the first time, this is purple. Like legit purple. Not a soft lavender. Deep, dark, purple. So try not to fling it everywhere when you try to get it on your head. It will get everywhere. This shampoo is like a mini highlight. Don't use it as an everyday shampoo, but for the days where you feel like your hair is missing a lil something something, use this bad boy and let it set for a few minutes and you will feel like you just walked out of the salon.
Other shampoos to try: Don't. Just get this one. I promise you won't need anything else.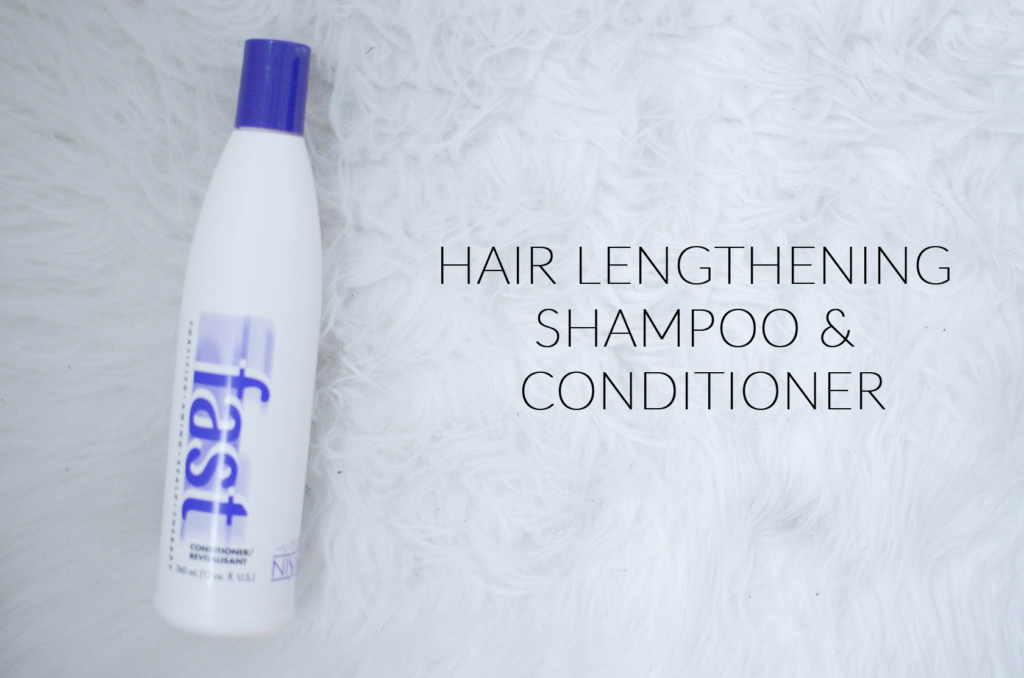 4. Hair Lengthening Set | FAST Shampoo and Conditioner, by Nisim
Here it is. The first secret to growing out your hair. This shampoo and conditioner set. I mean, it is named "Fast," it should work with a name like that. After cutting my hair to almost a bob twice (IDK why I did it) I immediately regret it and wanted it to grow back overnight. It never does, but using this shampoo helps leaps and bounds. In addition, taking a vitamin called "Biotin" is another secret weapon in growing your hair out. It helps your hair, skin, and nails so its a triple threat! Other things I did to speed up the growth? Using a scrunchie when I put my hair up. I know everyone makes fun of me for this, but they're so good for your hair! They don't get snagged or pull out all your hair like other hair ties can do. I also try to limit the heat I use on my hair, of course. Letting it air dry or wearing it in its natural state just lets it breathe sometimes, which is something you should try to do as often as you can! When it comes down to it, time is the biggest thing that helps, which is the hardest thing to hear, but the truth.
I know another brand is the Mane N' Tail lengthening shampoo, but I just don't trust something with a horse on the bottle! lol Let me know if you've used that brand and if it worked for you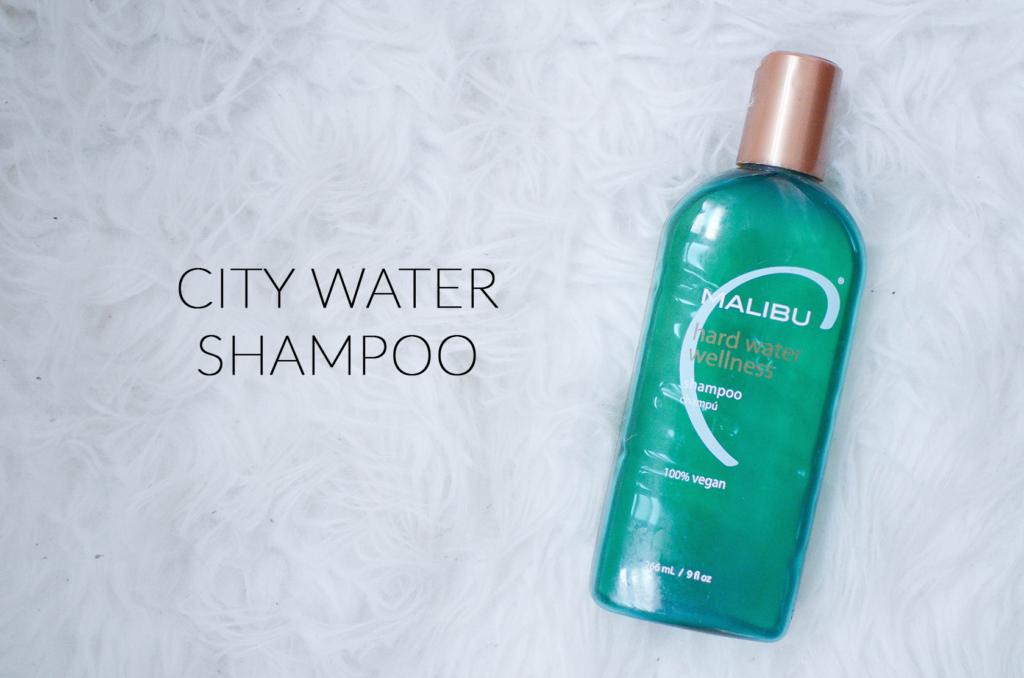 5. City Water Shampoo | Hard Water Wellness, Malibu
When I first moved to a city from my little farm town in Southwest Michigan, my hair was a wreck. I was used to well water that was soft and didn't hurt my hair. But when I was exposed to hard, city water my hair revolted. It was greasy by the end of the day, wouldn't hold a curl, and I had split ends on every strand of hair. So I added this shampoo to my hair routine for a while and it worked wonders. It brought my hair back to life and allowed it to get used to the new water and now, I don't have to use it anymore. And I'm in Chicago, a city with some pretty hard water.
Other hard water shampoos: Honestly, haven't tried any others! Let me know if you have and what brands you liked!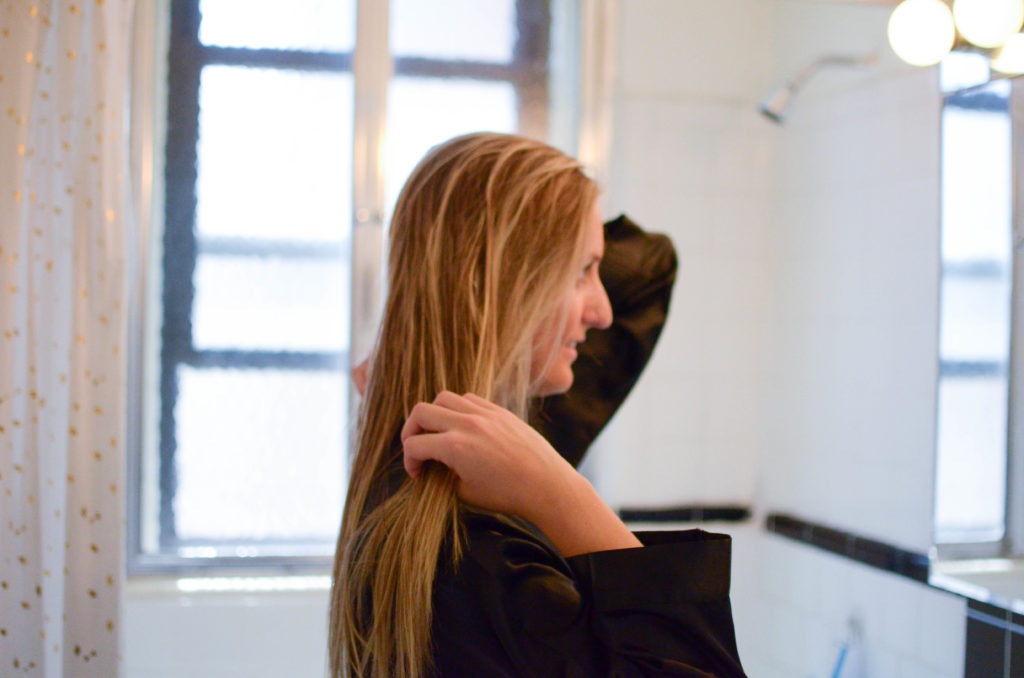 WHEW! I feel like I just talked your ear off, but I had a lot to say! Hair care is important! Do you have any tips + tricks to helping your hair stay shiny, beautiful, and soft that I didn't mention? Leave a comment below.
We're gonna make this world a more beautiful place, one head at a time.