I've been on a makeup kick lately. I definitely go through spurts of wanting to wear no makeup ever and then getting up an hour early just to give myself enough time to really dedicate to putting it on. I'm somewhere in the middle of those two right now. But in this latest kick I'm in, I've stumbled across some INCREDIBLE products and wanted to share with you all them, because sharing is caring.
Back story first, I use to just be a drugstore makeup gal. My idea of an expensive piece of makeup was my $12 foundation from Target. LOL. And so, little by little, after moving to Chicago, I've inched my way into the higher end makeup and I really do have to say that it makes a difference. Don't get me wrong, I will ALWAYS, go back to Target for this Maybelline concealer, Maybelline Instant Age Rewind,  but I've seen the light of "high-end" makeup. Ok not really high-end, I'm no Kim K, but like, IDK the middle ground.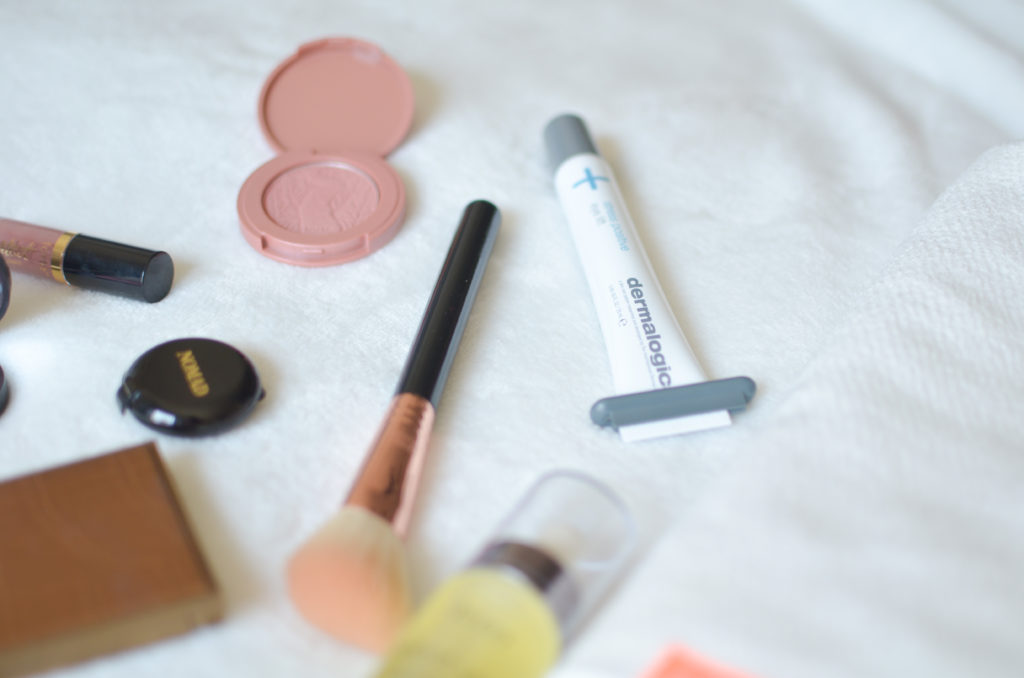 Anyways, in addition to having media events at different spas/salons in the city that provided me with an expert to help me pick out which makeup was right for me, I enrolled in Ipsy and Influenster to help make it easier and cheaper for me to get my hands on some better makeup products.
Ipsy is a monthly makeup subscription service that sends you personalized samples every month for only $10! Now, they are samples, meaning sample sizes, but that was all I wanted. I just wanted to be able to try out a product and if I liked it then I could go out and buy it! And they typically throw in a coupon for the products you receive that month anyways!
Influenster is free and fricken amazing. Its an online community that sends out free products in exchange for reviews and honest opinions about the products you receive. So yes, there's a little work in it, but seriously, some of the boxes you can get are crazy. And they're full size products typically.
So with the combination of my last two months of Ipsy subscriptions, my PoshVox box from Influenster, and my birthday gift from Sephora, MAN OH MAN DID I FIND SOME GOOD STUFF! Let's get into it.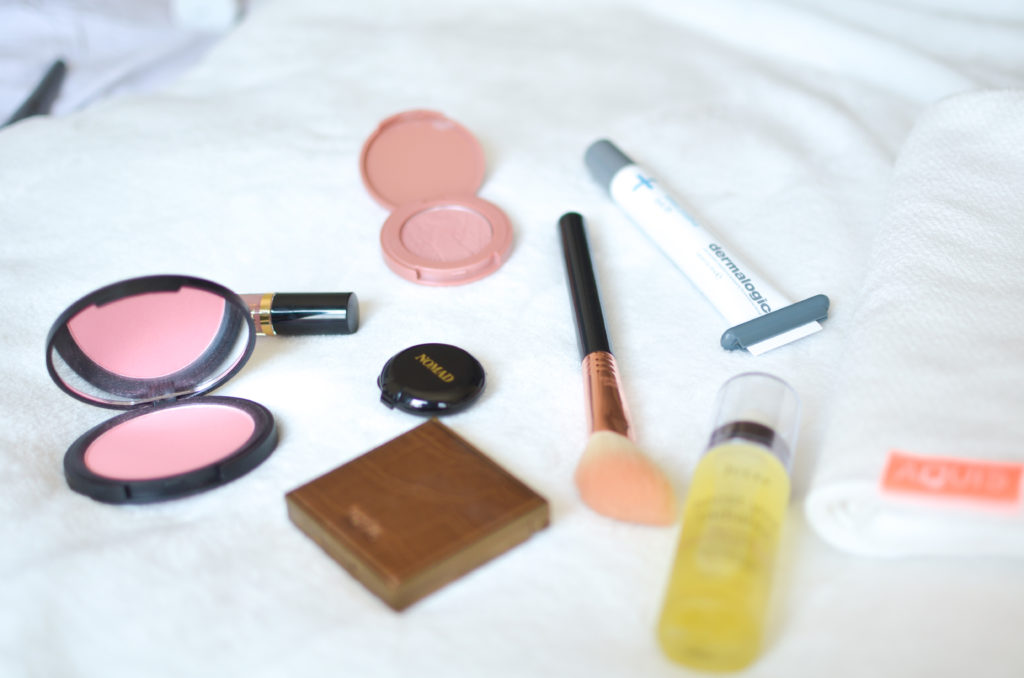 My life has been changed by this bronzer. Its beautiful. Its the perfect shade for my face, it doesn't look like I'm a weirdo with really dark stripes on my face, and it stays on all day. 10/10 would recommend. You'll se that Tarte is about to be a trend here shortly.
2 |  Tarte Lip Paint in Birthday Suit
I got this for my birthday gift from Sephora and HOLY COW I am in love. This is the absolute perfect nude, matte shade. Its unreal. Its very similar to my natural lip color and I have been trying to find a shade like that for months. Its hydrating, it stays on all day, and its gorgeous. I will absolutely be purchasing this after I use this up, because I know that will be soon. I wear this almost everyday.
Along with the killer Lip Paint in my birthday gift, I got this blush from Tarte as well and of course it's perfect too! At first I thought this was a bronzer, because of the shade but when pairing this with the Tarte Bronzer, you can of course tell its a blush. Its the perfect complement for a "bronzy, dewey" look that is ever so popular now because its not too "pinky" of a blush, but more of a peachy/bronze look.
4 | Nomad Illuminating Highlighter
This highlighter is unreal. And after investigation into where I can buy this after I use this all up, I'm sad to say that you have to buy Nomad's whole Stockholm palette just to get the highlighter. Maybe they're separate it out by the time I finish it, so I'll keep my fingers crossed. But this highlighter glistens. Just a simple dusting and it adds the perfect amount of highlight to wherever I need it.
This brush is what I use to apply my highlighter and its perfect! Brushes are definitely the area where I'm the most uneducated in, but I'm trying!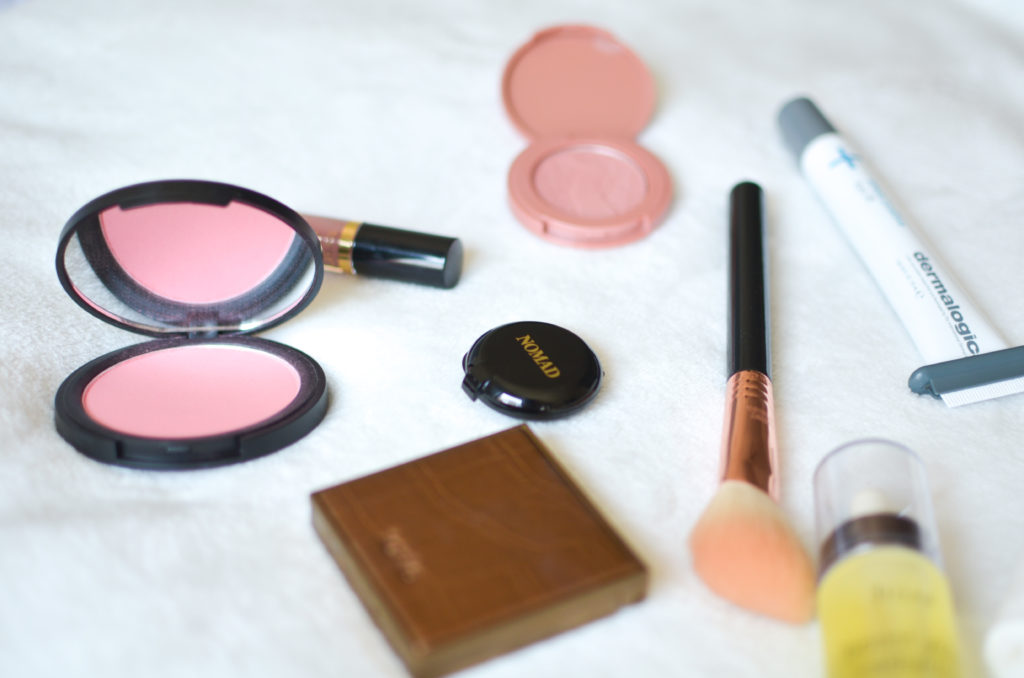 6 | Dermalogica Stress Postitive Eye Lift
I've been looking for a product to help tackle my undereyes for quite a long time now and never wanted to drop the serious amount of cash that all the good eye creams are just yet. So when I saw this product in my bag, I freaked out. I love this product. Its got a cooling applicator that is quintessential in making this product a fave. Its a cooling serum that instantly depuffs your eyes and helps tackle those dark circles and fine lines. Its only been a few weeks since I've used it, so its hard to tell, but even if it doesn't work in the long term, it feels great to put on my eyes in the summer heat.
7 |  Julep Radiation Facial Oil
My skin has typically been oily for my entire life. I went through one winter of severe dryness, but that was my old dermatologist's fault. lol. So when the trend of "oil pulling" and using facial oils came around, I stayed as far away from that as I could. The words "matte" and "smoothing" and "oil-soaking" are typically keywords that I look for in my makeup. But this arrived in my box and I had to at least try it! And I'm so glad that I did. It doesn't make my face feel oily at all, but gives it this incredible glow instead! Its hydrating and even a little big brightening! I use this after I put on the eye lift before I go to bed at night.
This blush gives you the perfect punch of pink when you want to feel extra girly. Its super pigmented and gives you just enough of a rosy glow.
We all know that heat isn't all that good for your hair. But, sometimes you've just got to blow dry it or curl it or straighten it. It happens. But what I didn't realize was that me towel-drying my hair wasn't all that good for it either! If you think about it, your hair is definitely in its most vulnerable state right when it comes out of the shower, so it kind of makes sense. Enter this towel that isn't damaging to your hair.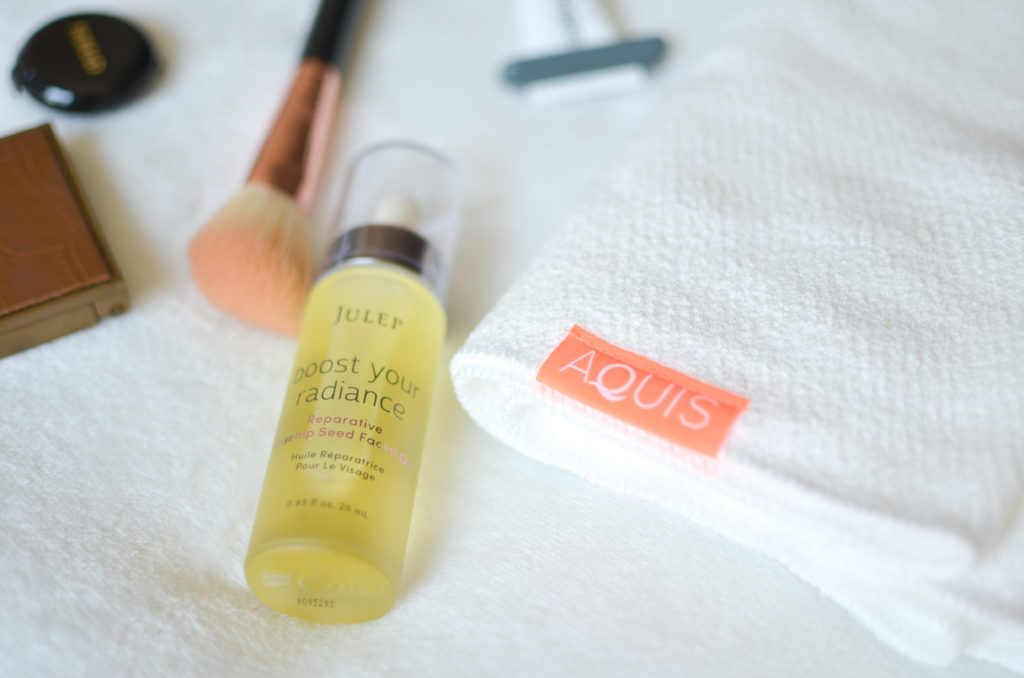 Some new products I picked up this week that I'm excited to try!
1 | St Tropez One Night Only Body Gloss
2 | Sephora Bright Set Pressed Powder
4 |Urban Decay Naked Skin Concealer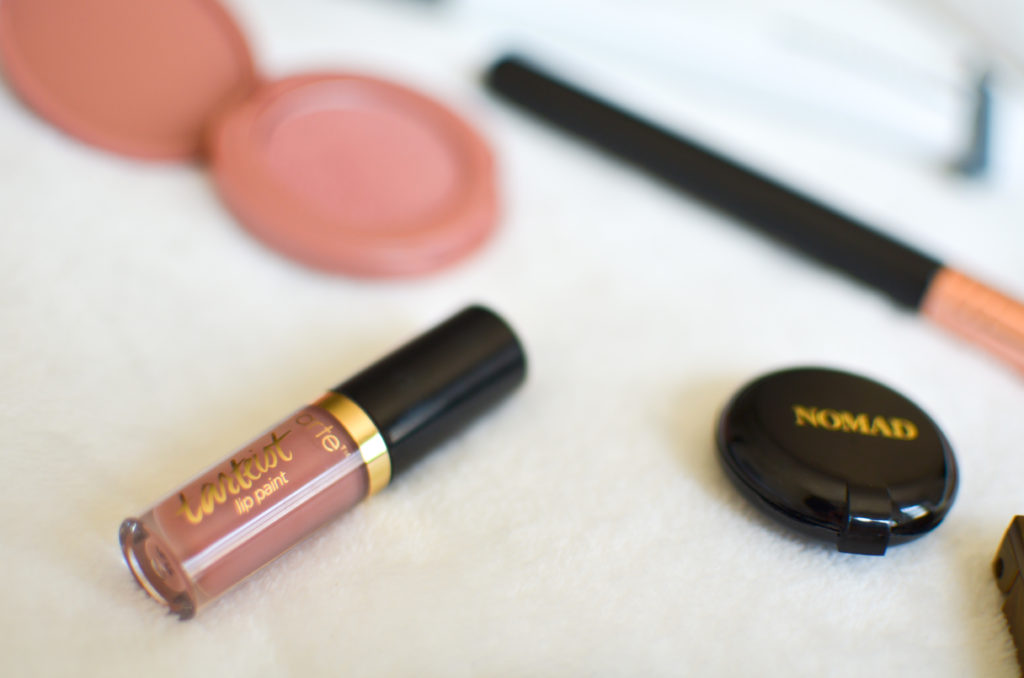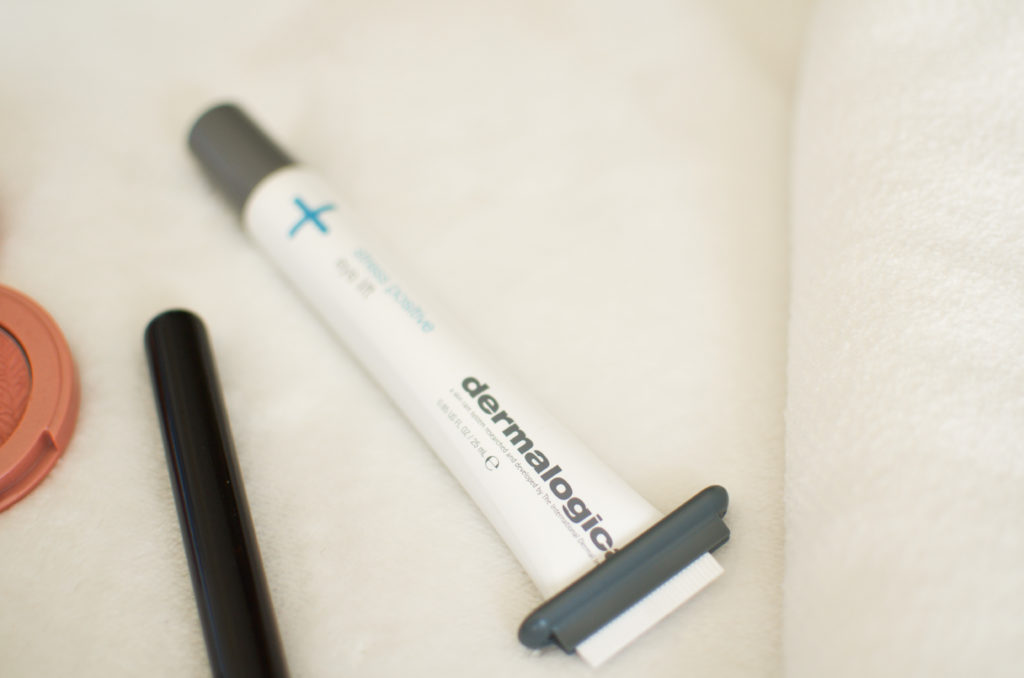 What products are you guys using and loving lately! Let me know down below!