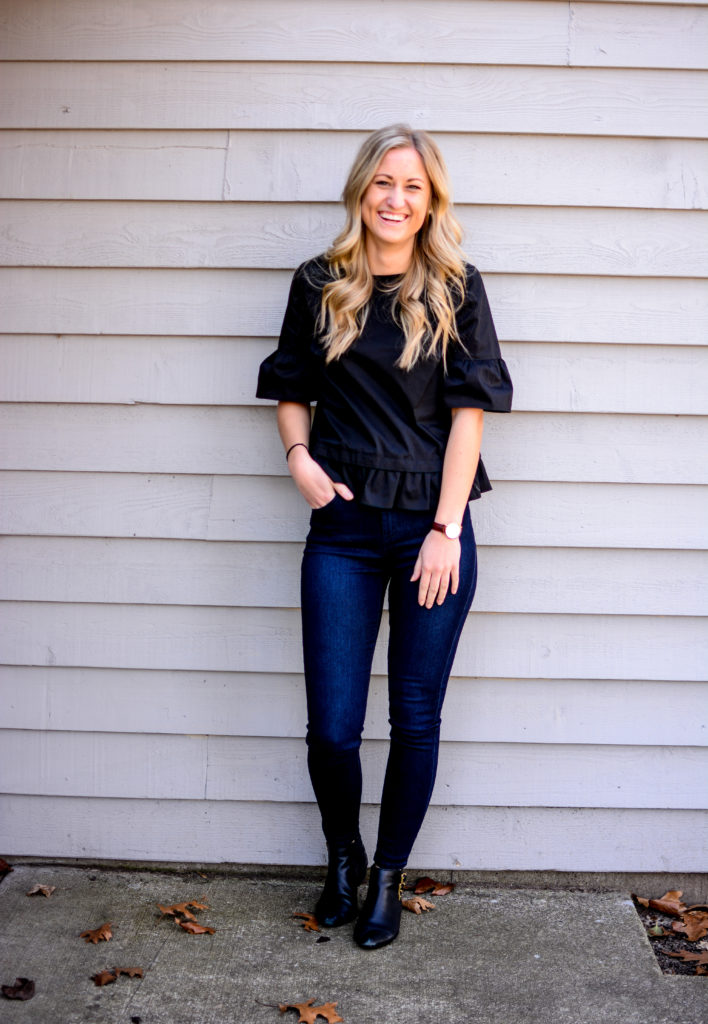 Alright folks, back again with a post that I've been meaning to get to for a month. Life's busy ok? I will admit I hadn't been shopping in a while. The thing with living in downtown Chicago is that the stores are all the brand name stores, which means their sales are barely even sales. I can see the Prada store from my apartment window, but that doesn't mean that I can afford anything in it. My body physically shudders when I pay full price for anything so I'm still trying to figure out the best places to find deals on great quality things! (Hi TJMaxx and Marshalls!)
So when I went back to Michigan a few weekends ago, I took advantage of my car (oh how I missed you Trixie) and went to my old stomping grounds of Kohl's and hit the jackpot. I have a love/hate relationship with Kohl's because I feel like a 40 year old women shopping there but they honestly carry some great brands like Rock & Republic and of course, my girl, Lauren Conrad. And that brings us to this outfit!
My top is from the Elle collection and is the perfect top that isn't too over the top "trendy" but not just your basic black top. (Which I have enough of to be honest). And these jeans, OH THESE JEANS. They're from Lauren Conrad's collection and they're the high-waisted jegging. They are SO soft and are a true high rise. I really don't like showing my stomach, so high rise jeans are my way to still wear "cropped tops" and not feel uncomfortable. I am dreading the day that they go out of style.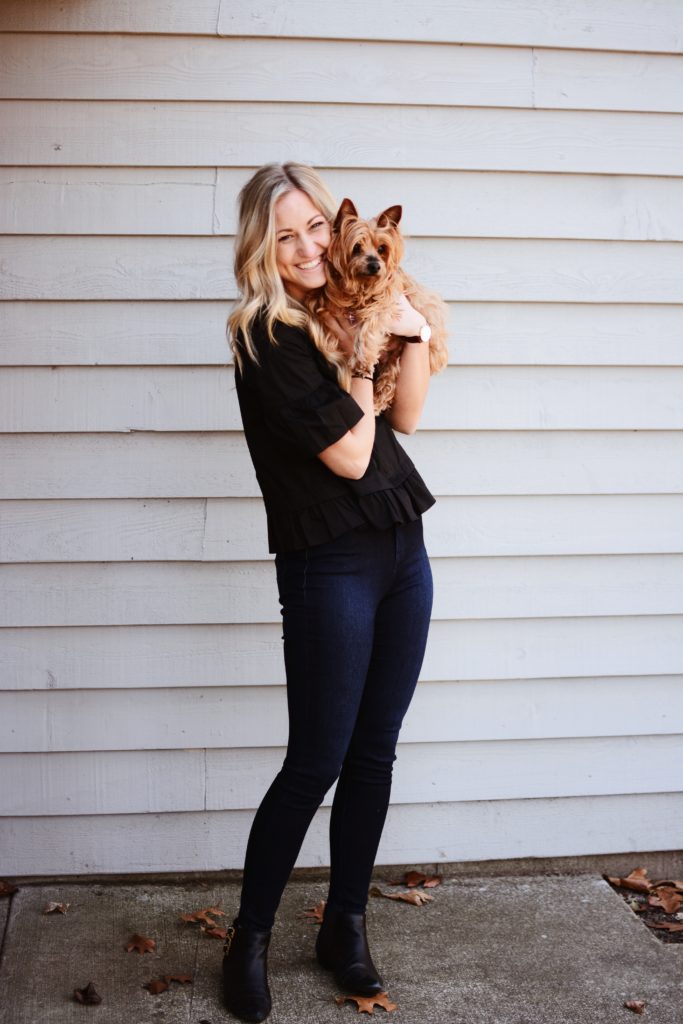 And of course, I had to snap some pictures with my dog since I was home. Oh my gosh, the booties! I almost forgot! I found this Vince Camuto booties on an INSANE sale at Ross in the city a few months ago. I'm talking $40 for a pair of leather booties people. Unreal. I have worn them, no joke, almost every day this winter. They are the perfect bootie to pair with skinny jeans and give you a little edgy look. I cannot express my love for them enough. I couldn't find the exact pair online, but I did link something pretty similar!