Hello from London!
As you should all know by now, I'm in London studying abroad! But what's not in London are the Collegiate Daybooks going out to you all!
Still haven't gotten one? WELL NOW'S YOUR CHANCE TO GET ONE FOR FREE!
That's right folks, you heard it here, ONE COLLEGIATE DAYBOOK ABSOLUTELY FREE!
Are you new around here and have no idea what a Collegiate Daybook is? Have no fear! I'll enlighten you!
The Collegiate Daybook is a planner designed for the involved collegiate student. It combines an hourly planner, to-do list, and monthly calendar into one place, allowing you to have a place to organize everything going on in your life.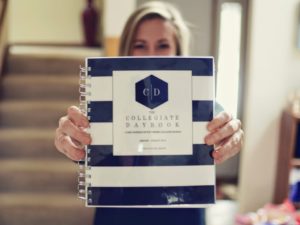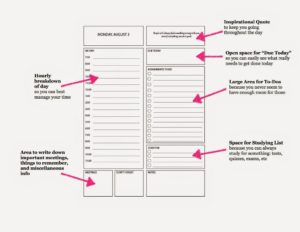 Measuring 9.5 x 7.5, so that it is small enough to fit easily into your bag.

letter from me, explaining how to properly use The Collegiate Daybook

schedule at a glance space for planning out your year

packing list to make sure you never forget something important

school year bucket list

yearly calendar overview

notes section

daily weekday page that includes an hourly breakdown, "due today", "assignments to do", subjects to study for, notes, "don't forget", and "meetings" sections

daily inspirational quotes to keep your spirits up

weekly question section

shortened weekend pages, with "morning", "noon", and "night" sections with a "to do" and "don't forget" area

Final four checklist on Sundays that include: finish homework, do laundry, check email, and take a break

completion letter from me
Want one for yourself? Just enter the giveaway below and keep a look out in your email on July 24th to see if you're the lucky winner of a free Collegiate Daybook!