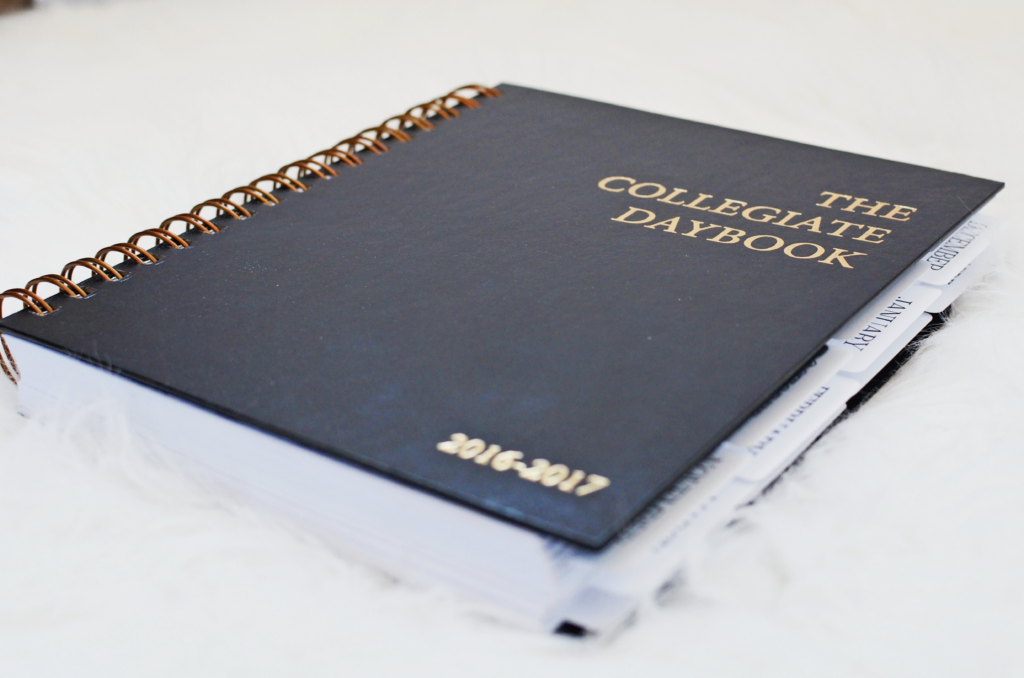 Why We Started.
When I think back to the summer that I designed the first Collegiate Daybook, I don't think of it as any memorable day or time in my life. I was working a full time job, trying to maintain an exciting social life, and still get enough sleep at night. And one day, after running out of room in my planner, yet again, I finally decided I was fed up with the planners on the market. I wanted something that would actually accommodate my needs and wants in a planner. So I took matters into my own hands and it eventually lead me to what is now known as,
The Collegiate Daybook.
But with any successful project, it didn't start out as the way it is now. Months and months of hard work, dedication, and edits were poured into these pages until we finally hit the sweet spot. Just enough blanks for to-dos, enough space for the hourly breakdown, extra spots for uncategorized notes, and that little nudge of encouragement right at the top of the page.
This planner is designed to be your right-hand man in this digital day and age.
The paper is thick and tough, built to take on your rigorous schedule.
The cover is completely redesigned, so now you can really throw it in your bag and go.
The tabs add an extra amount of simplicity to the pages and make it easier to add events throughout the day.
The pocket makes it easy to throw in loose paper s endnotes the you need to keep with you.
And the stretchy band keeps everything together.
You asked and we listened.
---
Rachel Rosalie officially came into business in 2015, but was formally known as Bows & a Blonde from 2013 until then. What started as a place to capture my style and college years quickly turned into a place of inspiration, design, and entrepreneurial endeavors. With the launch of my hand designed planner- The Collegiate Daybook in February of 2015, I knew it was time to merge all of my creative endeavors into one cohesive place, thus Rachel Rosalie was born.
"We only have one opportunity to do everything we've ever wanted.  So I intend to do just that.  And have a ball of time while doing it." -R.R.
Rachel Rosalie houses a multitude of different areas, ranging from lifestyle & fashion posts to DIYs, and cinematography, ensuring that there is something for everyone. I kind of look at it like this is my own talk show, and share whatever is on my heart that day! I'm constantly going a million miles a minute and that's the way I love to keep my life. I am always striving to encourage others to live the width of their lives and not just the length of them.
I want to thank each and every one of you for following me along my journey.  I could not do what I do without you. Thank you.
So sit back, grab some coffee, a fuzzy blanket, & get comfy. 
I'll turn on the jams & put the cookies in the oven; 
I have a feeling we're about to become best friends.