Yesterday was the day that I FINALLY ordered my monogram necklace! I have been scouring the planet for this little bugger for months, bookmarking and favoriting websites and etsy shops non-stop, making sure I got the best deal for the best quality. And I ended up with this etsy shop called Minimalist Designs.

Although they're from Turkey and I always question companies that are outside of the United States, they have a great feedback response, so I'm hoping for the best! I ordered a 1.5 in Sterling Silver Monogram with an 18in chain and I couldn't be more excited!
I think I first fell in love with monograms back when I stumbled upon Sarahbelle93x on Youtube one afternoon and instantly fell in love with her and her style. It's so simple and classy that you have to love it! And she ranted and raved about her monogram necklace, so I knew that that had to be the beginning of my collection. It's so easy to stack this necklace or wear it as a statement or signature piece that I can't wait for it to come!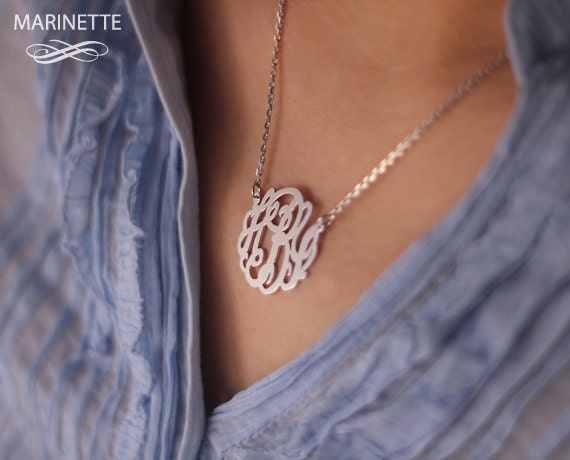 now my only problem is going to be convincing myself that I really do need this in gold as well!