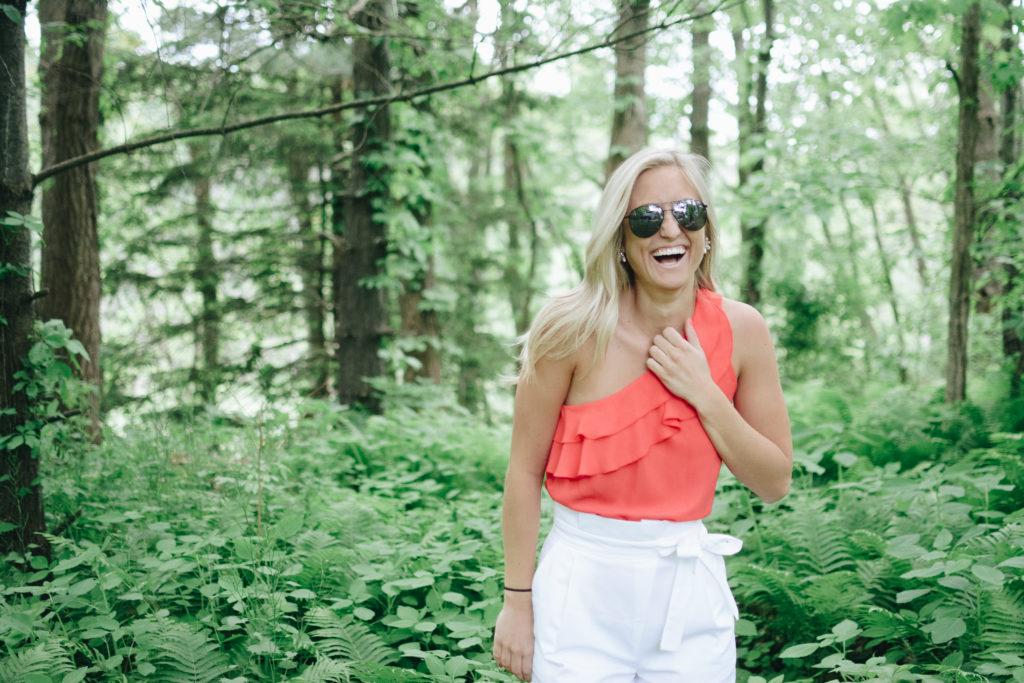 What a joy Memorial Day weekend was! In addition to spending it with friends and family all weekend long, it officially was warm enough to break out the shorts! And man oh man have I been dying to do that.
If you follow me on Instagram (@rachelrosaliedesign) which of course you should and if you don't what actually are you doing with your life, there's a lil series that I started a while ago called "Fitting Room Diaries." And in one of those episodes I snatched up these divine shorts at Zara.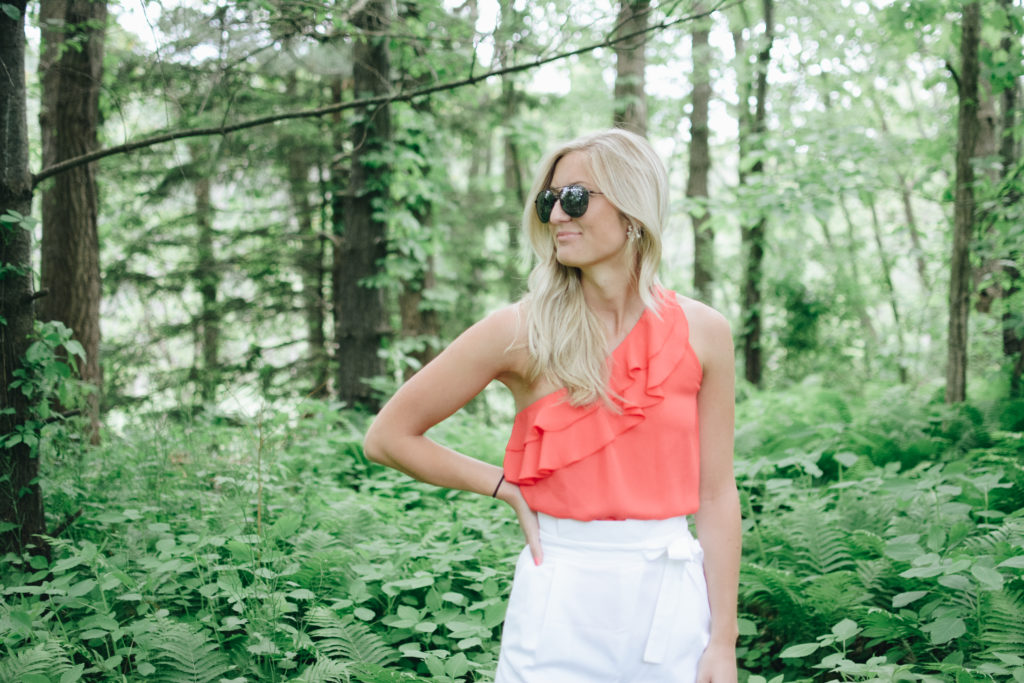 I have a love/hate relationship with shorts. I'm at the age where I really probably shouldn't be wearing cut-offs or short-shorts, but I'm not ready to make the dive into total "mom-jeans" and it makes it increasingly difficult for me to find shorts that are an appropriate length and still cute. So, enter these shorts.
They meet all my requirements:
1. High-wasited
2. Not cheap/see-through material
3. Pockets!!!
4. Fit in the waist AND around the legs! (let me tell you, this is the hardest one. my waist is about 2 sizes smaller than my butt lol)
And the white is just another plus. Anyways, I think you get that I love these.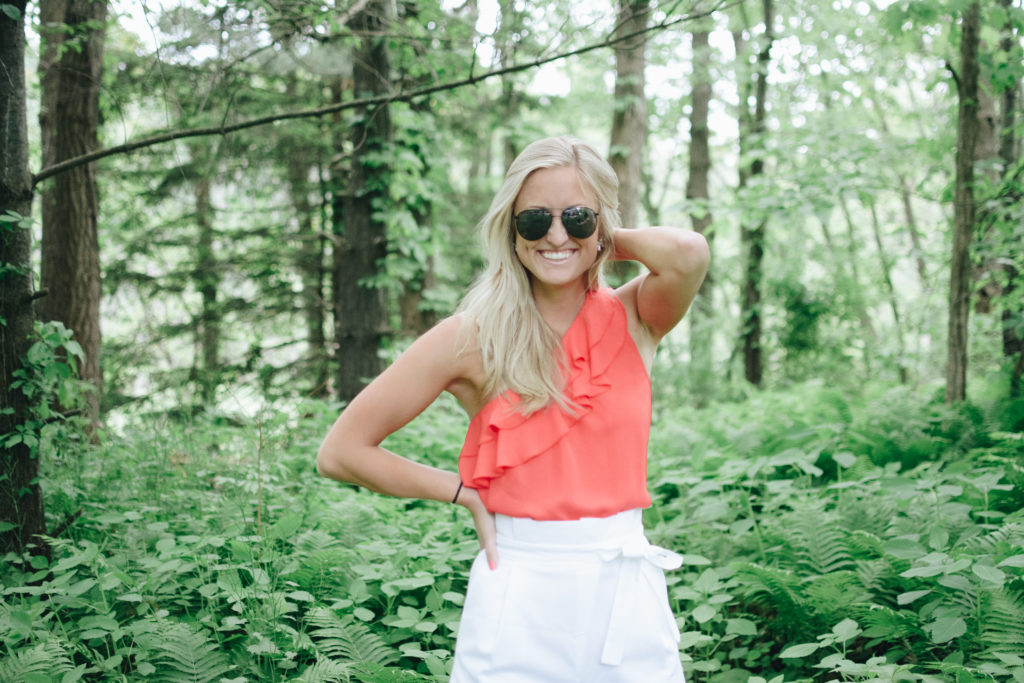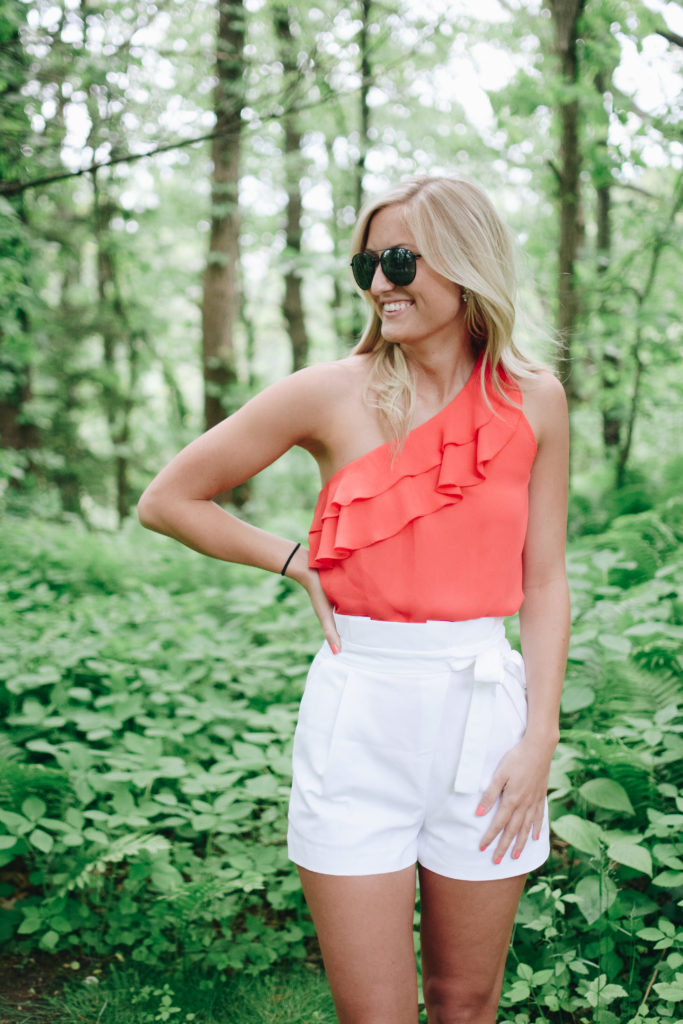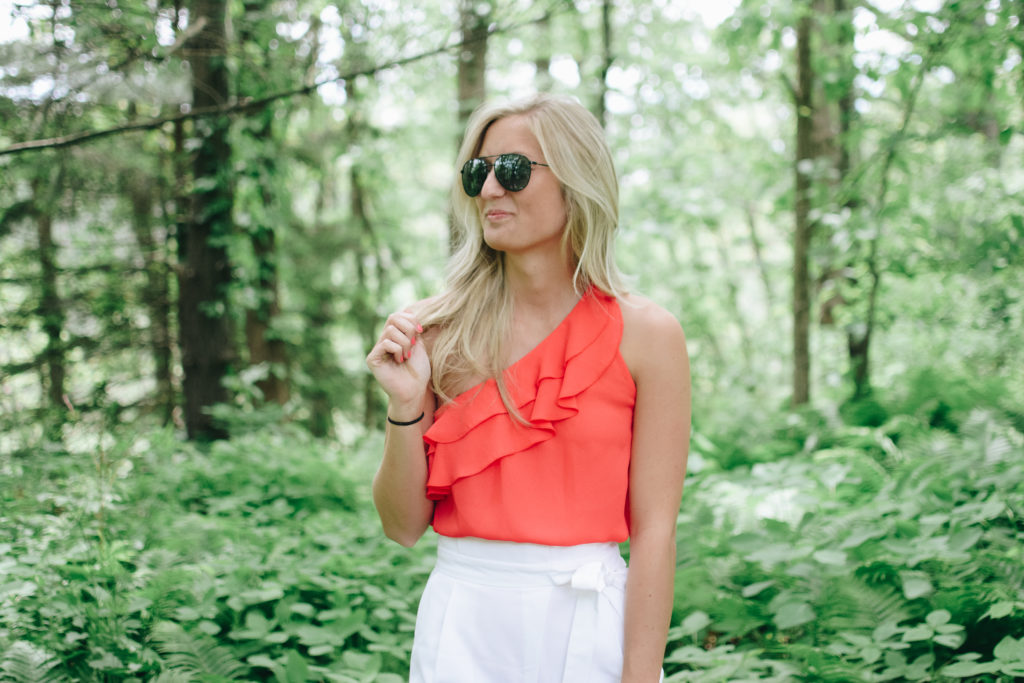 Also, this top! The Macy's "Last Act" section can be a complete hit or miss, but when you come in just after they're added more to the markdowns, you can really hit the jackpot. I can't find the exact one online, but you may be able to find it still in stores. I linked a similar one, also by I.N.C., but I've seen this style of top popping up everywhere so I'm sure you can find something similar other places as well!
Hope you have a wonderful week!

SaveSave
SaveSave