I'm in full-on fall mood over here. I've been trying to wear sweaters for weeks and the temperature wasn't dropping below 80, but ALAS, the heat wave has broken and we've been at the perfect 70s recently and I am happy again.
I spoke about this in a previous post, but I am the biggest fan of fall cleaning, and I have been doing incredibly well, if I do say so myself, recently. I reorganized my room, cleaned out my closet, organized my bathroom, and even reorganized my Pinterest board (I'm not ashamed to admit that I do this) this month and I feel incredibly refreshed. Granted, I do have more time on my hands than most people, but I encourage you to try and tackle some of those "I'll get to, when I get to" to-dos on your list. It will put a little extra pep in your step and you'll feel incredibly refreshed when you pass by it or remember that it's already done!
I've been in a bit of a rut recently and getting these things off my checklist has definitely helped. Next up: my coffee mug holder! I'm really excited about this one. I may even do a post about it!
Until then, here's a little fall moodboard of all the things I'm looking forward to in the next months. I'm so incredibly excited for this next season.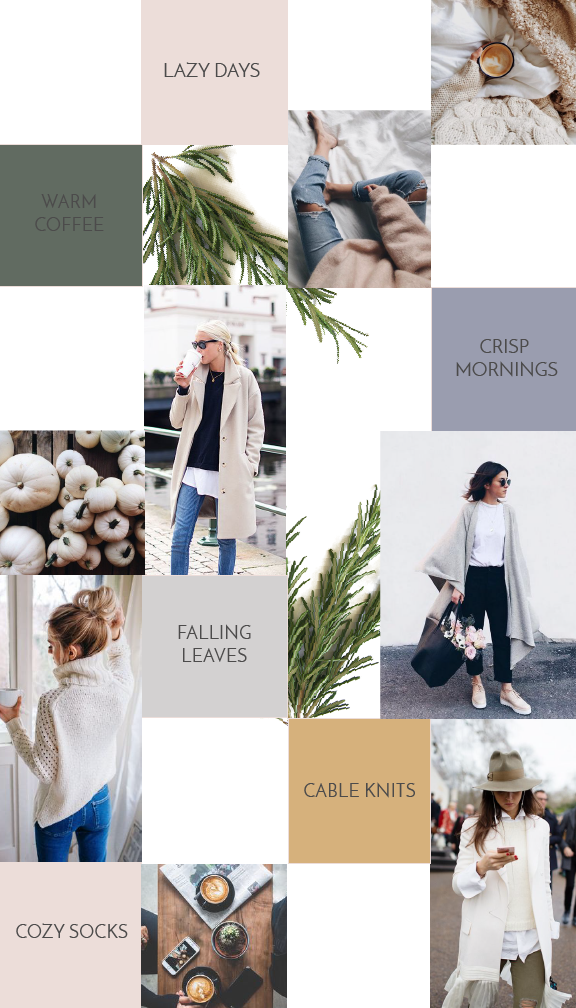 *All of these photos are credited to Pinterest and can be found on my boards!
Be sure to follow me on Pinterest to keep up with all my pins! And check out my reorganization hahahah.