This past week I was given the opportunity to review the book by Emily Schuman, from Cupcakes and Cashmere blog, "Cupcakes & Cashmere at home" and let me tell you. It only exceeded my expectations.
The book is broken down into 2 sections: Interiors & Decorating and Entertaining.
Then within those 2 sections they're broken down into sections by room and different types of parties you can host.
I'm in the process of designing my apartm
ent that I'll be living with my 3 best friends for the fall right now and this book came out at the perfect time. At the end of each section, Emily goes over the highlights from each chapter and divides her top tips for those that are renting their homes and for those that own their homes. There are a lot of differences in what you can when living in a rented apartment versus a home and it was quite nice to have them divided up.
I'm so excited to start throwing the parties she suggested in the second section of her book. She includes, suggested attire, food choices, song playlists, recipes, and invite samples for her parties, so you can just follow along, and skip over the hard work of coming up with the small details!
Overall: this is more than just a coffee table book. Yes, it is incredibly sturdy, the perfect size, and so gorgeously printed, the stuff that Emily writes is incredibly useful and can immediately be put into use. Be sure to order her book now!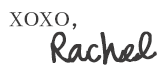 *Disclosure: I received the book featured in this review for free from Birchbox.