When I think back to the summer that I designed the first Collegiate Daybook, I don't think of it as any memorable day or time in my life. I was working a full time job, trying to maintain an exciting social life, and still get enough sleep at night. And one day, after running out of room in my planner, yet again, I finally decided I was fed up with the planners on the market. I wanted something that would actually accommodate my needs and wants in a planner. So I took matters into my own hands and it eventually lead me to what is now known as,
The Collegiate Daybook.
This planner is designed with you, the college student, high school student, middle school student, home school student, LIFE student, in mind. It's a place to organize all aspects of your life into one place, so that you can devote more time to doing what is most important to you.
But with any successful project, it didn't start out as the way it is today. In 2015 we launched a Kickstarter trying to raise funds for the first ever edition of the Collegiate Daybook, and we did it! Now, almost one year later, months and months of hard work, dedication, and edits have been poured into these pages until we finally hit the sweet spot. Just enough blanks for to-dos, enough space for the hourly breakdown, extra spots for uncategorized notes, and that little nudge of encouragement right at the top of the page.
This planner is designed to be your right-hand man in this digital day and age.
The paper is thick and tough, built to take on your rigorous schedule.
The cover is completely redesigned, made out of hard chipboard, so now you can really throw it in your bag and go.
The tabs add an extra amount of simplicity to the pages and make it easier to add events throughout the day.
The pocket makes it easy to throw in loose papers and notes that you need to keep with you.
And the stretchy band keeps everything together.
So this is where you come in! We have helped hundreds of people live a more simple, sophisticated, and smart academic lifestyle. Take the challenge and see what The Collegiate Daybook can do for you.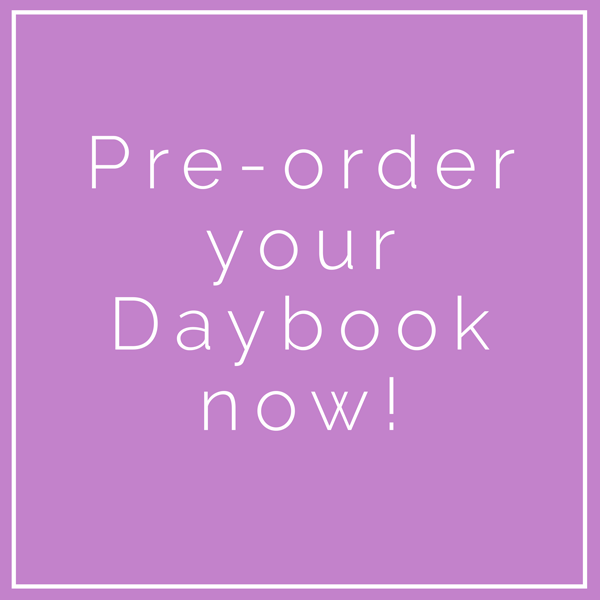 The Collegiate Daybook combines an hourly planner, daily to-do list, monthly calendar, and daily inspirational quotes all into one place, allowing you to organize everything going on in your life.
Measures 9 x 7.5 inches
Contains 350 pages
Each weekday gets it own page broken down into 8 sections
Each weekend are combined on one page
Monthly tabs
Front pocket
Elastic Closure Strap
Weighs just about 2 pounds
Semester-at-a-glance Page
Yearly Calendar Overview Page
Notes Section