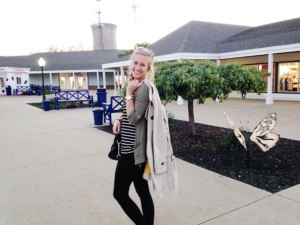 Please excuse my terrible quality iPhone pictures, but life's rough sometimes and you just have to go with it.
Anywho- I felt a little Paris chic today and decided to share it with you all! Clearly it's all neutrals, I'm really trying to work on that, but as you can see it's not going so well.
Click read more to see this beautiful braid that I learned how to do the other day thanks to the wonderful Katie Grace!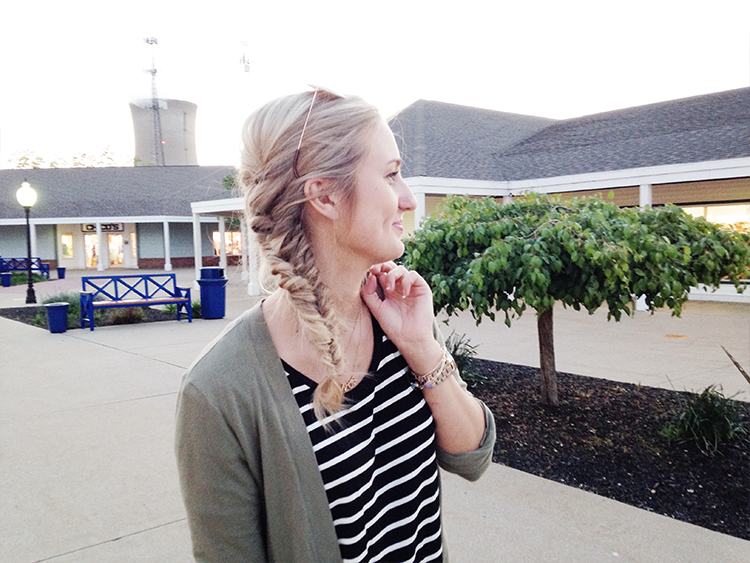 Isn't this braid gorgeous!?! I absolutely love it, although it does require quite a lot of hair ties, and takes a bit of time, if you want a braid that will stay all day, look cute all day, and keep your hair out of your face, this is it! head on over RIGHT NOW to Katie Grace's blog, Bungalows & Olives , to watch her tutorial on this Topsy Turvy Braid, because it will not disappoint.